"How To" Pages
Start the Windows Sound Recorder
Since you already have your MIDI file prepared, now it is time to think about recording the music as it plays. To do this, you can use a utility called "Sound Recorder." It comes with Windows operating systems. Typically, click on your "Start" button, select "Programs," "Accessories," "Entertainment," and then "Sound Recorder." Your screen might look something like this: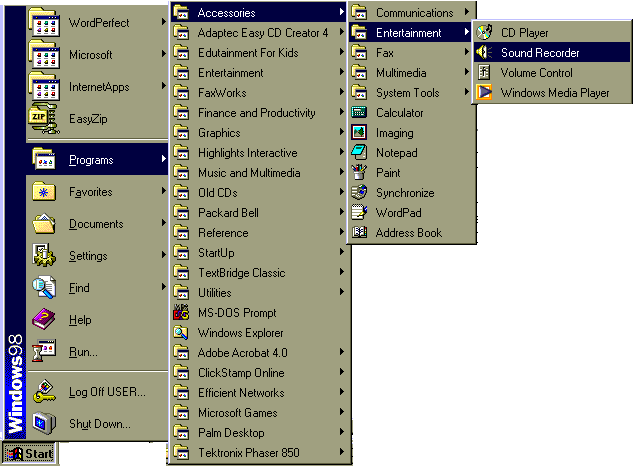 When you click on the Sound Recorder, it should open the application in a fairly small window that looks like this: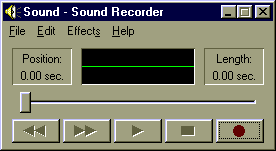 As simple as it looks, this is the tool that will let you make a digital recording of your MIDI file. Browse through the menu options and glance at the help file to get acquainted. It has more features than we will use in these "How To" pages.
Previous step: Prepare your MIDI file
Next step: Creating enough space for your recording
---
God bless you--
HymnSite.com